You're a "connector"… A catalyst … A light
Deborah is a soul mender that specializes in loss. Through her connections with the other side she delivers messages that answer questions, alleviate fears and brings solace where it was void. Her knowledge in the realms of Universal Law, human spirit, healing techniques and intuitive guidance enables her to teach others how to connect and re-engage with the lost ...
Deborah helps us confront our shit!  😁
With honesty and integrity, truth and compassion Deborah inspires, gives hope, and supports <3 and helps us see and believe in ourselves revealing our higher potential, our true authentic self.  ~
You change people's lives. You enter our souls and there's no turning back once you do. You let us see what we cannot see in ourselves. You bring us back to a place we never knew we were. You transform our today's into Precious Moments that will lead us to what our job really is. You make us want ...
Deborah helps guide us to be a better version of ourselves by confirming our inner ambitions,. You do this by teaching us to trust our intuitions. and guide us with the support and unconditional love from our family and friends who can no longer be with us here on earth. And you did it all from YOUR heart!!
You provide a safe space where this can happen and give the incredible gift of knowing that a safe space can be found within each of us. I am forever grateful for what I have learned so far and I am actually excited to embrace the uncertainty that is life. We are always a work in progress…but at least ...
You are amazing. You have a full life with 3 boys and yet you still devote so much time to helping others. You help people save themselves….find themselves…reinvent themselves…rewrite their stories…and CHANGE THEIR LIVES!! AND, in the process, not only let them KNOW, but make them FEEL like they aren't really broken or alone…that many of us share the ...
Deborah reminded me who I was, who I am, and who I can be.  ❤️ ~ Shelley
I know in my heart that there truly is an afterlife thanks to Deborah. It's much more than connecting us with our loved ones. I would say that you help center our energy. You help us to find the positive energy within ourselves and help us put that out Into the world and to live by our true selves. ...
Deborah  brings confirmation that this world is not the only world. That this human body is temporary but that our souls are eternal and that our soul families remain as guides while we journey through this human school. Each of us plays a part in this human form for our greater soul lessons and what you bring to us ...
Deborah knows the best of both worlds…! Deborah  has an amazing ability to see our true essence even when we can't see it for ourselves. Her mission is to enable us to see who we really are-both our talents and flaws, instead of, who we think we are. This clarity helps us heal, grow and live more authentically. bring ...
Deborah helped me learn how to ground myself at a time I felt like I was just going to fall apart. With her guidance I have been able to put the important things into perspective and find ways to cope with things beyond my control. You don't make it easier by doing it for us, as much as you ...
No matter what Deborah leaves people with a sense of peace, calm and reason …. Within most of the time turmoil and that is the gift bc most can't say they have the power to turn someone's chaos into calm. ~ Debbie W
Deborah  provides a sacred and safe space where self exploration and discovery can occur. She guides and teaches while allowing us to learn who we are. You help us realize we've had the tools to learn, heal, and grow all along allowing us to embrace it and to evolve and discover our higher selves.  ❤️~Heather
Deborah is a healer as well. She uses everyday language ( sometimes bad language lol) to keep things real. With no pretentiousness, admitting you don't know everything while at the same time assuring that "things" will change, they do!  She has a cheer leading motivation style, a real, no nonsense, find your inner truth kind of motivation.  She  shows ...
Deborah is  a facilitator – a coordinator – an orchestrator – a pathfinder – as you open your heart and soul and mind – you help others do the same – you show us new possibilities – new ways of seeing the same situation – you offer us hope and acceptance – you connect us to the spiritual world ...
Deborah teaches us to internalize the eternal, make the supernatural natural, meld the seen and unseen worlds in a way that is celestial while down to earth…… and you put the fun in dysfunction 😉 ~ Nicole
I'm still trying to really process what went on last time because honestly I'm still amazed because I'm usually one of the biggest skeptics out there. But I think next time I'll be ready again. Best, Brian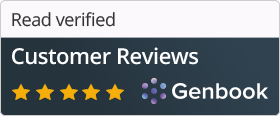 I'm still trying to really process what went on last time because honestly I'm still amazed because I'm usually one of the biggest skeptics out there.  But I think next time I'll be ready again.
Best,
Brian
Video Testimonial : Susan Kehoe
Hi Deb,
First of all, thank you so much for sharing what you felt about me.  I was very happy to hear that I am being watched.  Thanks, also, for helping **** and **** along in their struggles. She has seemed so positive through this and now it makes perfect sense.  Thank you.
I am looking forward to talking with you soon.
Karen
Video Testimonial : Marcee Clark
Deb,
I wanted to thank you for your quick response to my cry for your help.  You really helped the girls.  And, you make me feel like I have known you forever!  I am looking forward to seeing you in April.
Rose
Video Testimonial : Lisa Dempsey
Thanks again for last night.  I am thinking constantly about everything I you told me.  You were great to talk to – I went to a counselor for a few years but I feel like you gave me more just in the few hours we spent together.
You are a good person and have a really good outlook on life
Bernadette
Video Testimonial : Derek Dempsey
Dear Deborah,
It was a real pleasure meeting you and than you for sharing your gift with us. It was a very heartwarming and lovely session.  After I left I realized that the 'carly or carla' name you were getting below me was my niece Carolyn – just didn't connect it at the time.  I also realized I had a grandfather Dennis (lots of Dennis people on my mother's side). I'll be listening to my tape and seeing what else I missed thanks again and I'll be in touch to see about booking you for an event in the spring here at StoneWater/Opal Moon.
Blessings,
Cathleen
Video Testimonial : Anne Shaw
Hello Deborah,
I also want to thank you so much for the reading.  It meant so much too me.  I do feel a peace about everything now.  I have told many of my friends about the experience and we will be calling you in the near future to book another party.  I feel great knowing my husband is around me and looking out for me. Thanks so much.  I look forward to our next encounter.
Sincerely,
Lillian
Debbie,
You gave me the best gift I could have received for my 35th wedding anniversary and that was a visit with Dennis.  As you must know by now he was "no ordinary man," and I had the privilege to be his best friend, partner in crime, wife and mother of his children.  I look forward to sitting with you once again in the future. I felt as if I met a new friend last night and I thank you.
Kathy
Thank you, Deborah!! It was great meeting you – both for your abilities and your warm and friendly nature. We were happy you got to just sit with us afterwards and hang out. And thanks for the positive feedback. I do feel better. My friend lives near you and we spoke today about setting something up with you. Thanks again and we'll be in touch.
Kim
Dear Deborah,
I'm not really sure where to begin with this.  I feel like meeting you this evening was one of those things that was just meant to happen at this point in my life.  I felt a connection to you.  I know so little about you but remain intrigued and have an odd feeling that our paths will cross again in the future. Until then, I wish you the best of luck with your pilot and look forward to hearing back from you.
Sincerely,
Shawn
Deborah-
I wanted to thank you again for the experience of the reading last night.  Some things that came up during the session and made my mind blank until I went downstairs and spoke to my aunt about what happened.  Although originally a skeptic there was just too much that was dead on for me not to believe.  I always feel spiritual presence around me, and I'm not one who believes in religion so it was comforting to realize that they're always with me even if I can't have them on this side anymore.  Take care and perhaps in the future we can do another reading.
Best,
Brian
Deborah,
I am one of M**** friends that came to your gathering at Diana's restaurant earlier this month.  I did have the chance to see Oprah's special which definitely made me think of you. I think you have an amazing gift and I was happy to be able to write about my experience to the Oprah show.
Congratulations and best of luck with all of your upcoming publicity. Hope to see you again soon.
J.L.
Thank you again!!  I am officially making you my sister!!  LOL!!  You are sooooo good for me~uplifting!!  I will start visualizing our May appt.
I will be in touch,
Kelly
I am your #1 fan.
Lisa
Hi Deborah,
It is Amanda, we had a session last night, and I was thinking about some of the things you said to me that didn't really click but now that I had time to process the information, I am writing you a letter to validate what you said.  Thank you for everything, it was an experience and I am glad that my family got to sit with you!! Thanks again, talk to you soon,
~Amanda
Hi Deborah, thanks for a great day yesterday, my husband really liked it, next time we are going to have separate readings, I know there would have been more for him on his side but as you know my side was a bunch of time hogs, which I appreciated.  I did connect afterwards on the issue with the child and the stem cell…..
We all totally enjoyed the experience from you and thanks for sharing your story with us how you got started we all found it very interesting many many thanks, It does something to your heart when you know they are they and watching.
Pat
Whoahh!!  I haven't thought that in 31 years!!  I was only 6.  I wanted to say thank you… It was truly an enlightening experience and believe it or not I have made many more connections with my notes.  I think my brain was just a noodle because later I realized so many things that we could have kept going with…
Thanks again… I really appreciate all of the feedback…It really meant a lot…
All the best,
Antoinette
Hi, Deborah,
Thank you so much for your part in making yesterday's gathering so wonderful. Meeting with you and with the other gals leaves me feeling encouraged and hopeful — bigger and smaller at the same time.  It is no small thing to help someone feel more present in a meaningful way in this life, and I thank you. I am fortunate to know you.
Anne
Hi Deborah,
I just want to tell you how I enjoyed my reading and I am so happy that (my husband) came through. I am still having moments of sadness, but I can now know that he is there for me.
It has made my life a lot better, I cannot thank you enough,
RoseMarie C.
Dear Deborah:
I just wanted to say that I truly enjoyed meeting you on Friday evening at Denise's house.  It was a wonderful experience for me.  Though I was a bit nervous at first, you made me & the others feel totally comfortable.  You have a very special gift and I wish you all the best.
You are a very sweet person and once again, thank you!!
Warmest regards,
Nancy
Thanks for everything, my family was so impressed with YOU!  They are all still talking about it.  We told my Mom all about you and she was very happy to hear what "Dad" had to say.  I think she regrets not staying.  You have an incredible gift and are utilizing it in such a positive way.  I have told a few of my friends who may be contacting you.  I look forward to seeing you again soon.
Lori
I also wanted to Thank you for such a profound experience on Fri. nite.  I had no idea that MY session lasted an HOUR —
Denise
Hi Deborah,
Just wanted to tell you how I know that my brother wanted me to meet you.  I feel such a sense of relief knowing that he and my other loved ones are all okay.  You are so gifted and you care so much about people.  That is not that common in today's world.  Thank you again for Being, Knowing and Doing for others.  You are truly an angel and I will forever be grateful.
Love to you and yours,
Linda
Hi Deborah,
I had a reading with you at my sisters house a few months ago and you wanted me to let you know what happened.  You told me at the table with the other people, that I had a big move coming up, either in my job or I would move to a different location.  I moved out of my house with the man I was living with and moved into a house in Ingrid's backyard.  I am so happy here.  You said I would not be able to move on until I made the move.  I am working on moving on and it feels empowering.
You were right.
Thank you.
Troika
Thank you! It was really an amazing night.  I will definitely be in touch about a one on one session.
Amanda
So much that you have said has now come true.  I am really amazed.  I would love to know if you want to set up a date at my house and do some more readings.
Let know when you have some free time.
Good Luck!
Christine P
I truly enjoyed my session with you.  I've told a number of people about it and now have several people here that are interested in having a session with you.  So first, do you travel to Connecticut?  If so, is there an extra fee for travel?
Linda C